Automatic Laboratory Dispensing Systeam
Description
ODS LAB
Laboratory Dispensing System​
First step of having the right color at the production is making the right sample in the laboratory. Only 5 grams of samples are as important as several tons when you dye the fabric. Very little mistakes on the sample, costs hundereds of kilos wrong results. This is why the laboratory samples are maybe more important than anything in a dyehouse. ODS LAB – dispensing system, eliminates the errors and lets you DYE IT RIGHT FIRST TIME.
    ±0.003ml dispensing accuracy.
    80-120-…..-280-320 Bottles
    Servo controlled high speed axis
    Light curtain
    Automatic diluted solution preperation
    Automatic pipette calibration and reports
    Integrated speed mixing
    AL Sigma profile main body
    Direct dispensing to dyeing tubes
    Solution preperation
    Optional pipette washing with chemical
    Tr or Eng software
    Auto chemical calculation
    Recipe calculation with product scale
    Detailed reports
    Laboratory statistics module
    24 recipe dispense in 14 – 18 minutes
​
UNIQUE GLASS SRYINGE/PIPETTE & PTFE SEALING & LIQUOR ADDITION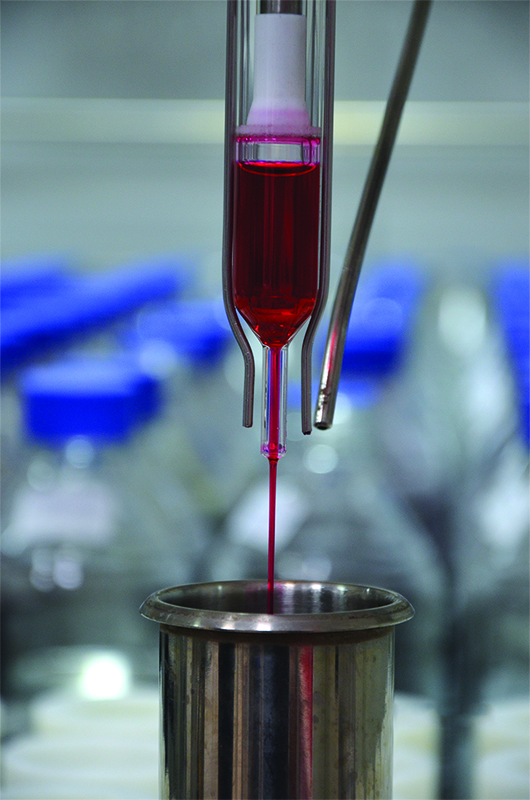 Always constant sryinge calibration and dosage accuracy
Efficient cleaning with very sleek sryinge surface
55 ml of sryinge capacity
Unique design leaf type, wear proof PTFE sealing
No dropping, no spoon
Adding water via flowmeter
Adding water accuracy is 0,1 ml
Solution level detection with level probes, warning before every recipe
No risk of dispensing air bubbles
DISPENSE POINTS & STIRRER
PIPETTE WASHING & SILICONE COVER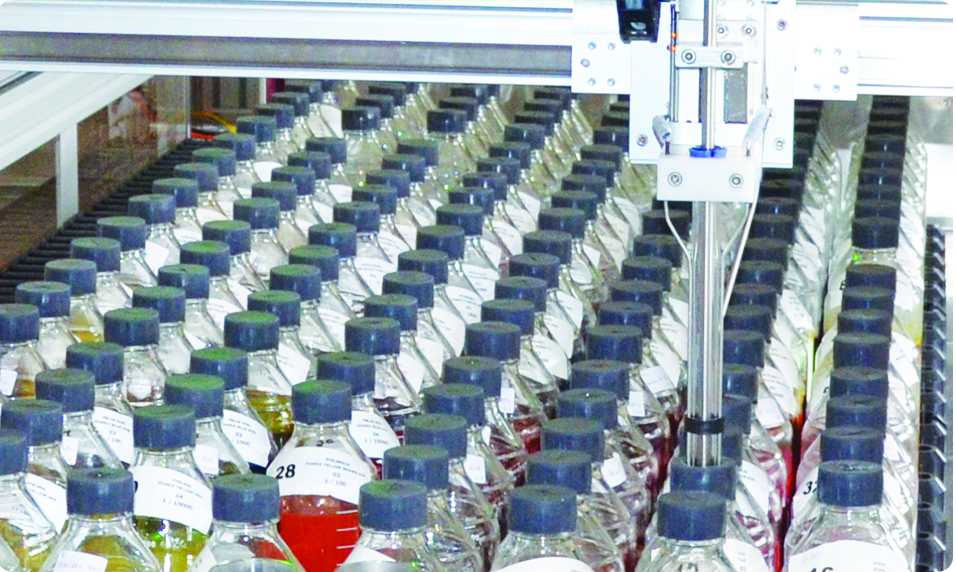 36 dispense points at a time
Suitable for every type dyeing tubes
On-Board stirrer for solution/diluted preparations
Traceable and precise pipette washing
Special pipette drying with air
Elastic silicone LID for each bottle
Magnetic stirrer in each bottle
SAMPLE WEIGHING & AUTO RECIPE CALCULATION
No need of preparing 3-5-10 grs. of exact sample weights. Dispense recipe (dye, salt, soda, chemical, water vs) are calculated automaticly according to sample weight by the system.
ON-BOARD SOLUTION PREPARATION

Water addition is completed via sryinge very precisely. (0,003 ml) All the diluted solutions are prepared fully automatic.
| | | |
| --- | --- | --- |
| DIMENSIONS | ACCURACY​ | MODELS |
| MODELS:1.650 mm | DISPENSING :0,003 ml | 80 – 120  ….  280 – 320 bottles |
| HEIGHT :2.000 mm | SOLUTION PREP.: 0,01 ml | 36 dispense points |
| HEIGHT :120 şişe 2.500 mm | SOLUTION PREP:0,1 ml | Solution Prep On-Board/Seperated |
| +500 mm. for each 40 bottles | | Automatic recipe calculation |