Benchtop pH Meter Single- and Multi-Channel Solutions for your Laboratory Overview
Description
pH, Conductivity, Ion, ORP and Dissolved Oxygen Benchtop Meters
Whether you are looking for stringent compliance requirements or routine measurements on a budget, we have the benchtop pH meter solution for you.
Our portfolio covers a wide range of measurements including pH, conductivity, ion concentration, ORP and dissolved oxygen.
Please choose the Benchtop pH Meter Line that suits you best:
| | | |
| --- | --- | --- |
| | | |
| Professional, high performance meter based on intuitive touchscreen operation, for safe results and solid compliance – up to three measurement channels. | Universal and reliable routine meter for a wide range of applications. Perfect combination of precise measurement technologies and ease-of-use. | Basic and handy meter ideal for anyone working on a tight budget, who nevertheless requires rapid and reliable results. |
| | | |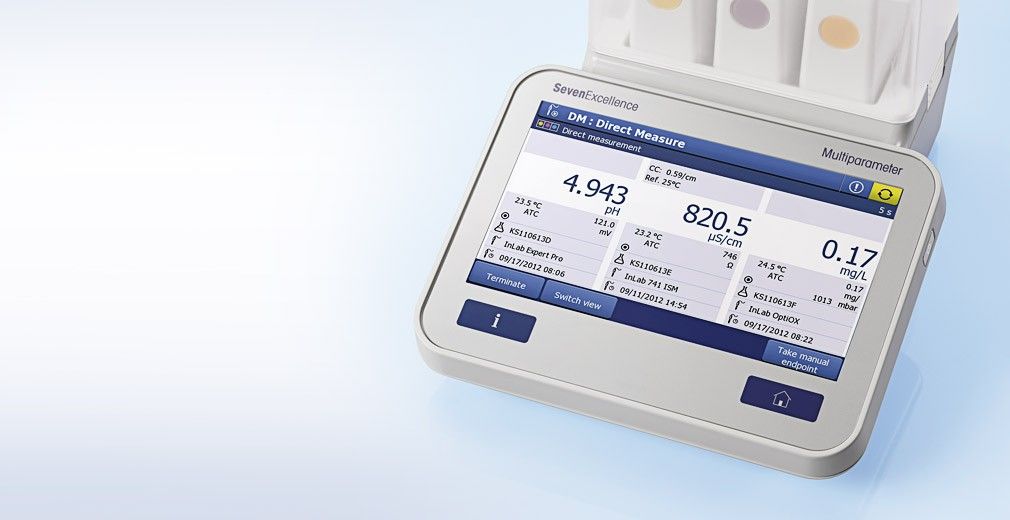 High pH Measurement Performance
With Reliability and Precision
Reproducibility and precision are a key priority in the lab. METTLER TOLEDO offers benchtop pH meter measuring technologies that ensure optimal measurement performance for a range of applications.
To ensure reliable measurement results METTLER TOLEDO offers also certified calibration solution for pH, conductivity and ion concentration.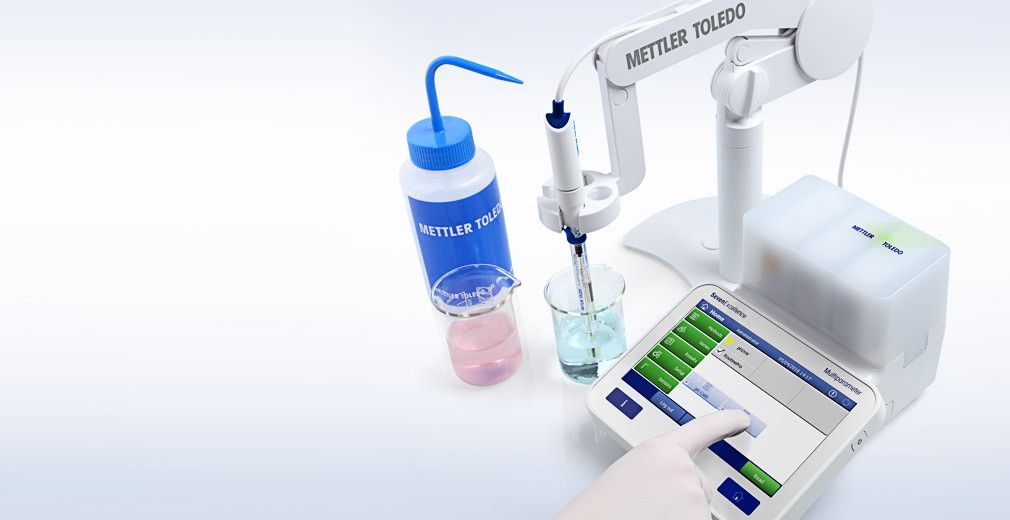 Intuitive Operation pH Meter
OneClick™ User Interface
Productivity is maximized with METTLER TOLEDO's integrated intuitive OneClick™ operation technology.
By a single click on a shortcut you can start a method: a sequence of analysis steps with fixed pre­set parameters. Using methods makes sure that your particular analysis is always per­ formed with identical settings.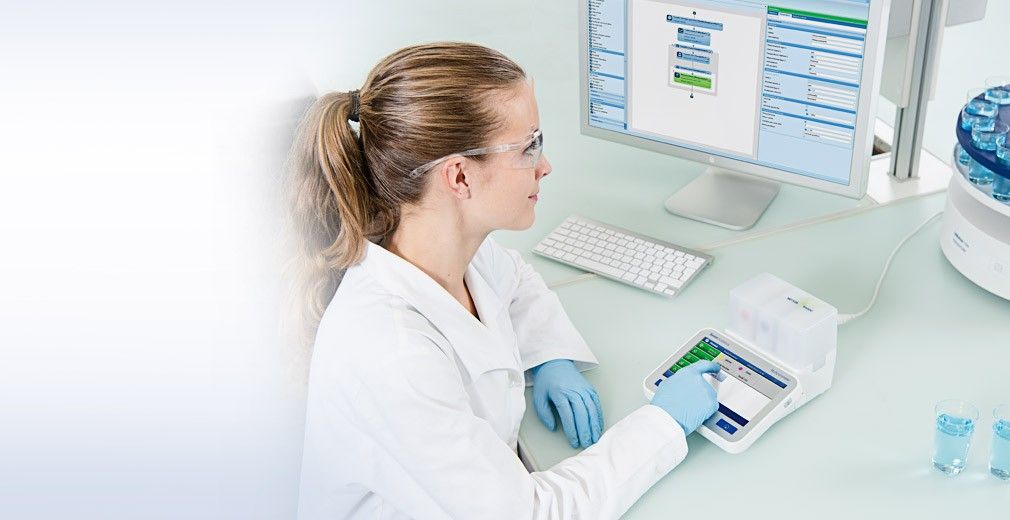 Compliance and Data Security
Method Creation and LabX® Software
Security functions help support your workflow during calibration, data collection and data archiving. Built-in method creation ensures that analyses are performed with identical settings and parameters. LabX® PC software adds more functionality such as data and resource management. It even allows your benchtop pH meter to connect to other laboratory instruments. Ensure compliance with our benchtop pH meter solutions, even under stringent GLP conditions.
pH Measurement Automation
Efficient Workflow Support
Increase efficiency and measurement repeatability by connecting your benchtop pH meter with the InMotion™ autosampler. Build the autosampler according to your needs with modular boards and additional systems specific to your sample. Support up to 300 samples and automated calibration of sensors while increasing productivity in your lab.